The Cap is back!
Captain A-Hole Returns.. and this time in Virtual Reality!
The classic indie-comic is back for his final installment of the Captain A-Hole "Guide" series; "Captain A-Hole's Guide to Getting Older." Released at San Diego Comic-Con International 2022, the book will also features a VR experience available on SideQuest VR and created in collaboration with SF Bay Area Developer Josette Seitz. Click on this link to see the Virtual Reality preview. Click here to purchase the comic.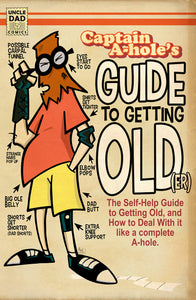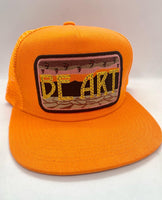 MONUMENTAL WORD ART- Collaboration with renouned artist Laura Kimpton
I've teamed up with renowned artist Laura Kimpton to bring you the Monumental Word Series pocket-hats with Bart Bridge.
Purchase here!
Brand Nubian Pocket-Hats
I teamed up with Hip-Hop legandary emcee Sadat X to bring you these fresh Brand Nubain Bart Bridge Pocket-Hats. Several styles and colors available.
Purchase Here Yo!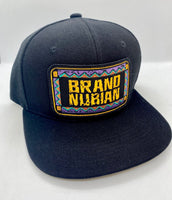 Mike Hampton X Michael Rapaport
Mike and Bart Bridge collaborate with actor, comedian, and host of the I am Rapaport podcast Michael Rapaport to bring you these limited-edition DISRUPTIVE BEHAVIOR snapback trucker hats, with secret pocket behind the patch!
Purchase Here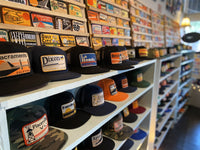 Bart Bridge Patches & Hats
If you live in Northern California you've probably seen our iconic hats with the secret pocket-behind-the-patch around. Our hats have been purchased and seen on James Franco, Alex Smith, Husalah, Casey Frey, Sadat X, Baker Mayfield, UFC's Max Griffin, Michael Rapaport, John Legend & others.
Visit the site here!
UncleDad Talk Podcast
Now in the top-10% of podcasts in the world, UncleDad Talks is a weekly podcast featuring Mike Hampton and UncleDad.
We have intriguing interviews with some of the folks in the industry, such as AMC's Comic Book Men Ming Chen, comic artist legend Dan Brereton, Keith Knight of Hulu's Woke, legendary hip-hop artist Sadat X, and System of a Down drummer John Dolmayn and more!
On iTunes here
On Spotify here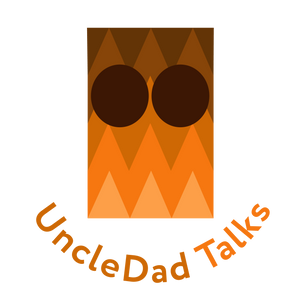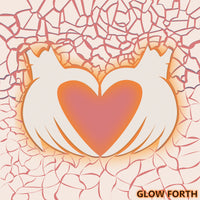 Graphic Design & Logo Typography
Design can have many ways of telling a story to the viewer. If the story allows for it, graphic design can become a fun and playful way to deliver a message for people of all ages. Pictured left is a graphic if a map created for the Burning Man Organization.
For quotes and inquires contact me at Mike@MikeHamptonArt.com