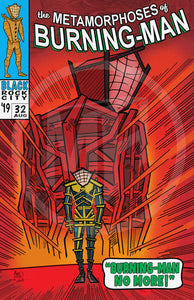 11x17" print from the 2019 theme of Burning Man "Metamorphoses" reimagined over the classic Marvel Comics cover "Amazing Spider-Man #50."
This piece was on display at the 2019 SF Decompression, and at Center Camp for the 2019 Burn.
All proceeds of this print go directly to the Burning Man Org.