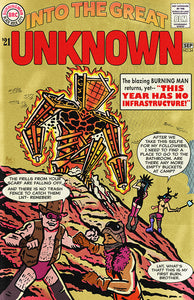 11x17" print from the 201 Burning Man theme; "Multiverse" 
This piece is a parody of the classic DC comic book "Challengers of the Unknown" #32 from June of 1963.  
Each year I recreate a classic comic book cover with the theme of Burning Man.
All proceeds of this print go directly to the Burning Man Org.